---

Dear professor,
Greetings from the Chinese Academy of Engineering and its flagship journal Engineering!
To draw global attention to engineering science and technology while manifesting the wisdom and strength of engineers, the journal Engineering began selecting the Global Top Ten Engineering Achievements in 2021. It plans to continue to organize the selection annually and publish the shortlist in the last issue of each year's Engineering.
Now the Global Top Ten Engineering Achievements 2022 selection process has opened. On behalf of the journal, we sincerely invite you to nominate your picks for Achievements.
To be nominated, the proposed Achievement must comply with the principles below:
1. The Achievements refer to major engineering projects or significant engineering and technological breakthroughs accomplished by one country or multiple countries. They must be results already accepted in the five years prior to the election year (2017-2021).
2. Significant breakthroughs in engineering technology. The core technology of the proposed Achievement must be a pioneering breakthrough and/or solution to long-standing bottlenecks and difficulties, which carries with it multiple intellectual property rights and reaches the world-leading level; or it is a huge improvement with single or multiple innovations compared with previous similar projects and will remain competitive in the future.
3. Outstanding innovations in a system. The recommended should show a strong performance in optimization of resources allocation, systematic integration, and multifront coordination at a high level.
4. Tremendous benefits in application. The proposed Achievement must act as an important force in driving industrial development and promoting national economic strength. Once completed, it will not only bring benefits to production and life, but also promote high-quality development of society.
To nominate your picks please visit: http://nominate.ikcest.org/?type=Homepage. Feel free to nominate one to three projects or breakthroughs in your field that comply with the above principles. Please finish your nomination before 20:00 (Beijing Time) on April 15, 2022. Engineering will then set up a Selection Committee to evaluate all nominated Engineering Achievements.
Thanks again for your support in the selection of the Global Top Ten Engineering Achievements and our publication Engineering. We sincerely look forward for your participation.


Editors-in-Chief of Engineering
---
About Engineering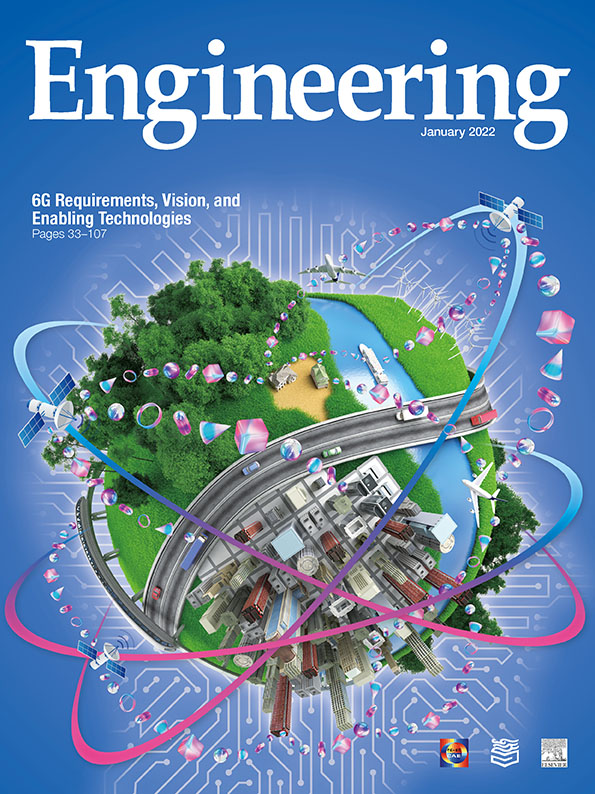 Engineering is an international open-access journal that was launched by the Chinese Academy of Engineering in 2015. Its aims are to provide a high-level platform where cutting-edge advancements in engineering R&D, current major research outputs, and key achievements can be disseminated and shared; to report progress in engineering science, discuss hot topics, areas of interest, challenges, and prospects in engineering development, and consider human and environmental well-being and ethics in engineering; to encourage engineering breakthroughs and innovations that are of profound economic and social importance, enabling them to reach advanced international standards and to become a new productive force, and thereby changing the world, benefiting humanity, and creating a better future.
Included: SCI, Ei; Q1 group of SCI; 2020 IF 7.553
Open Access: Full text indexed by DOAJ
ISSN 2095-8099
E-mail: engineering@cae.cn