IKCEST International Symposium 2019 Held in Xi'an
International Knowledge Centre for Engineering Sciences and Technology under the auspices of UNESCO ("IKCEST" for short) International Symposium 2019 was held in Xi'an on September 11. Themed "Big Data and Knowledge Services", the symposium was jointly hosted by UNESCO and the Chinese Academy of Engineering (CAE), and co-organized by IKCEST and Xi'an Jiaotong University.
ZHENG Qinghua, Vice President of Xi'an Jiaotong University, presided over the opening ceremony of the symposium. CAE Member PAN Yunhe, Former Executive Vice-President of the Chinese Academy of Engineering, Wang Zigui, Deputy Director of Shaanxi Provincial Department of Education, and Philippe Pypaert, Programme specialist of UNESCO Beijing Office in China, attended the opening ceremony and delivered speeches. It was attended by more than 10 Chinese and foreign academicians and experts in the field, including Raj Reddy, CAE Foreign Member, Turing Award Winner, CAE Member GAO Wen, Wushour Slamu, CAS Member XU Zongben, Dr. WANG Haifeng, Chief Technology Officer of Baidu, etc., and over 400 audience including those from government agencies, research institutes, enterprises and foreign students. The Zhiling Platform made a broadcast of the whole symposium at live.ckcest.cn.
In his speech, CAE Member PAN Yunhe pointed out that in order to seize the important opportunities brought by the development of big data, promote rapid development of the digital economy, ensure data security and strengthen knowledge services, it is especially necessary for all countries to strengthen exchanges and mutual assistance and deepen communication and cooperation. CAE has undertaken a series of major consulting projects in the fields of big data, intelligent city and artificial intelligence in recent years, providing important support for facilitating deep integration of big data with real economy and transformation and upgrading of the manufacturing industry. He hoped that the speakers actively share their latest research findings in the fields of big data and artificial intelligence, build consensus and work together to promote the innovation and development of the big data industry for the benefit of society and human.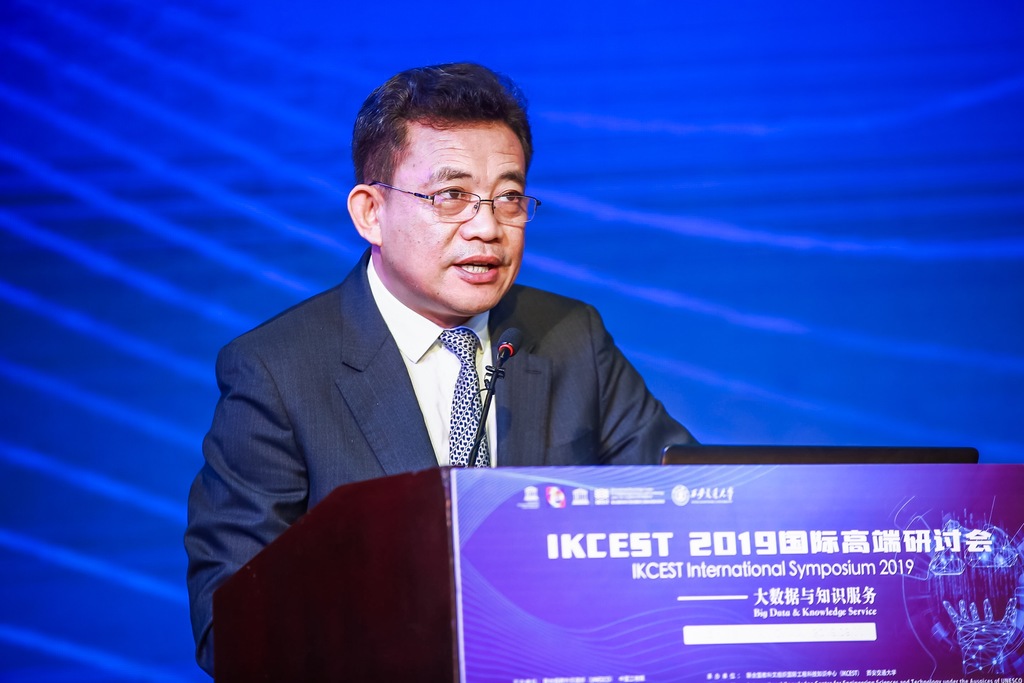 WANG Zigui introduced the achievements made by Shaanxi Province in all-dimensional and wide-ranging cooperation in national science and technology education under the "Belt and Road" Initiative in recent years. He said that the "Belt and Road" Initiative provides an opportunity to promote the opening up and exchanges of education on a larger scale, which offers a basis for the collaboration with IKCEST and CAE. It's hoped that there should be more opportunities for exchanges and cooperation in the future.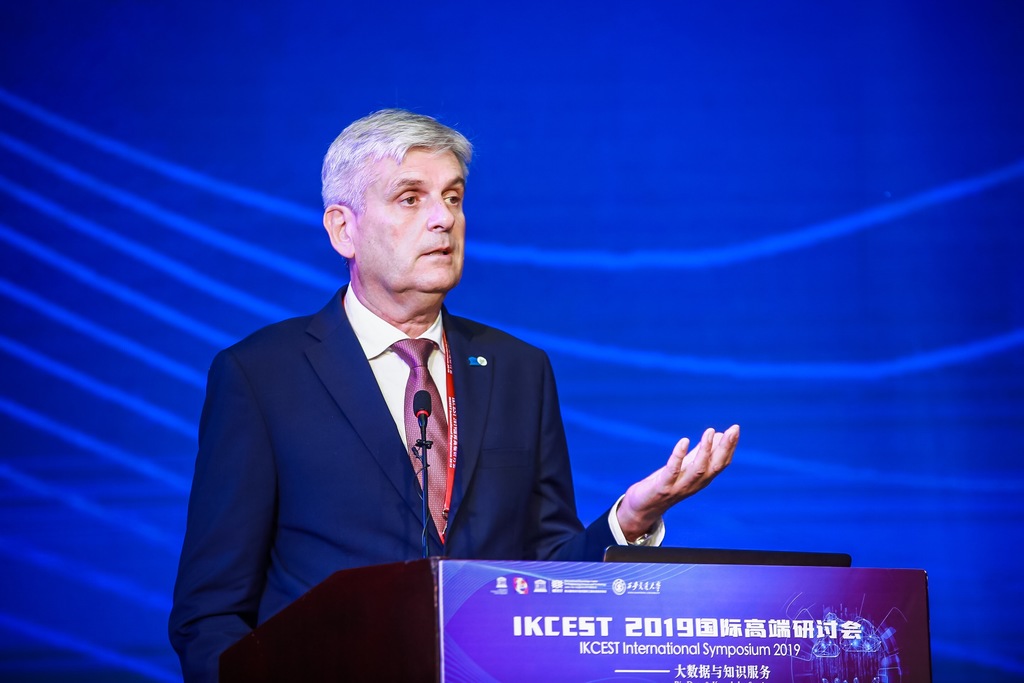 Mr. Pypaert expressed gratitude to IKCEST for its work achievements and outstanding contributions. He pointed out that UNESCO attaches great importance to big data and artificial intelligence technology, and recommended that IKCEST establish contacts with UNESCO's newly established artificial intelligence centres to promote cooperation.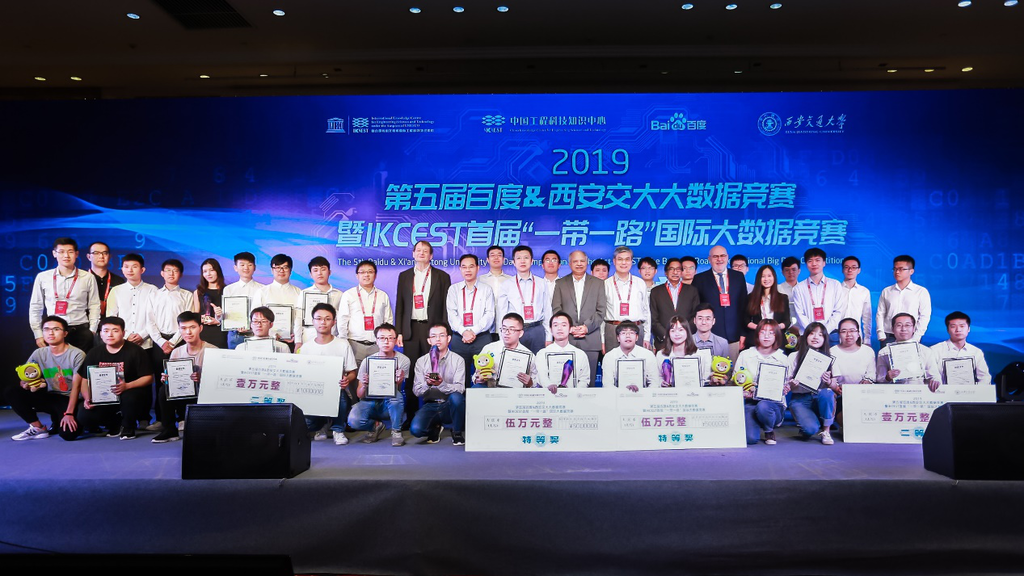 The symposium was focused on the theme of "Big Data and Knowledge Services" and an award ceremony of the 5th Baidu-Xi'an Jiaotong University Big Data Competition and the 1st IKCEST "Belt and Road" International Big Data Competition was held. This was the first time for the competition to be opened to universities in the countries along the "Belt and Road". A total of 3,226 contestants of 2,312 teams from 16 countries signed up for the competition, which covered over 440 universities, including world's top 10 universities such as Harvard University, Oxford University, ETH Zürich, Imperial College of Science and Technology, etc. Professor Raj Reddy, expressed his affirmation of the competition at the site.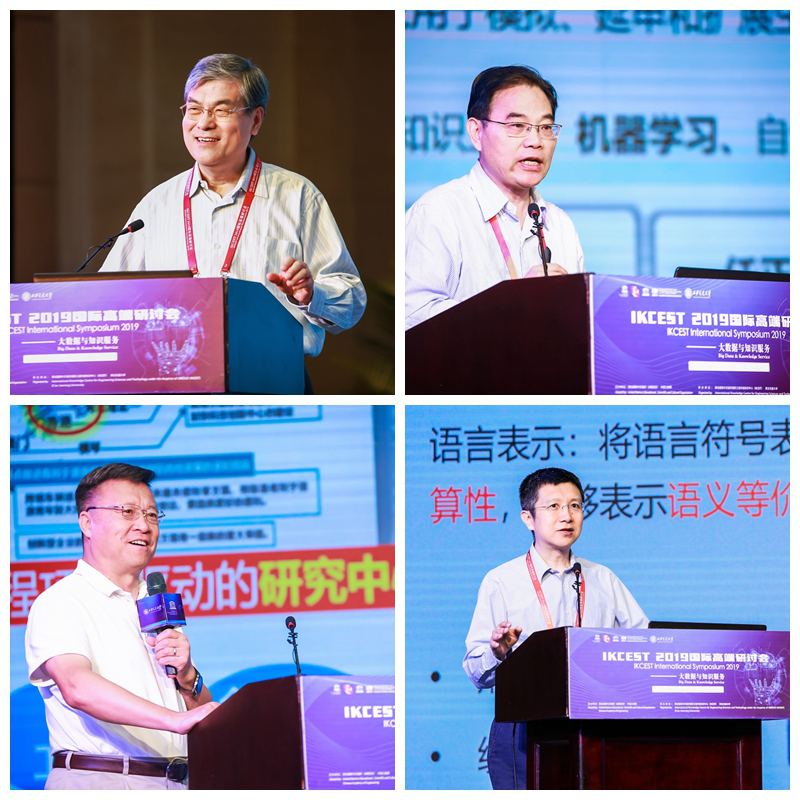 The morning session was moderated by Professor Zhuang Yueting from Zhejiang University. CAE Member PAN Yunhe first gave a report, pointing out the importance of studying the integration of AI2.0 and industrial economy, and making detailed analysis of specific issues in five aspects. CAE Member XU Zongben gave an example of machine learning to illustrate the profound connection between AI and mathematics. CAE Member GAO Wen proposed three drivers for the new round of artificial intelligence development, namely, algorithm, computing power and data. He comprehensively introduced the concept of Pengcheng Laboratory of "basing on CloudBrain, expanding by standard, empowerment and application", and its development strategy and practice of building an open, innovative open source platform for China's new generation of artificial intelligence basic theories. Dr. WANG Haifeng, gave a detailed introduction to Baidu's continuous learning semantic understanding framework ERNIE that has outperformed the best existing methods of many Chinese and English natural language processing tasks in the industry, and accelerated the intelligent transformation and upgrading of the industry.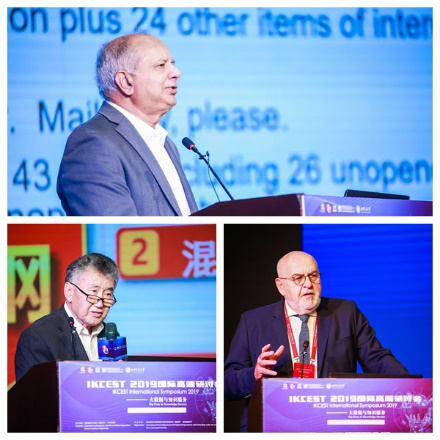 The afternoon session was moderated by N. Balakrishnan, Member of the Indian Academy of Sciences. As the first expert to give a report, Professor Raj Reddy focused on two types of "smart assistants". The first one is "Cognitive Amplifier", which helps us complete various daily tasks more conveniently; the second one is "Guard Angel", which provides us with superhuman ability to complete the work that was previously impossible for manpower. CAE Member Wushour Slamu, centered on the new demands and opportunities in the development of artificial intelligence, and elaborated on hybrid intelligence and how to deal with key generic technology. Professor Jan Eloff from the University of Pretoria, South Africa, explained the concept of computer security services. He said that social security can benefit from cybersecurity intelligence, just as companies can benefit from business intelligence.
Experts focused on artificial intelligence and knowledge services from different angles, bringing a technology feast to the participants. In the panel discussion, experts interacted with the audience. The meeting came to a close in a warm atmosphere.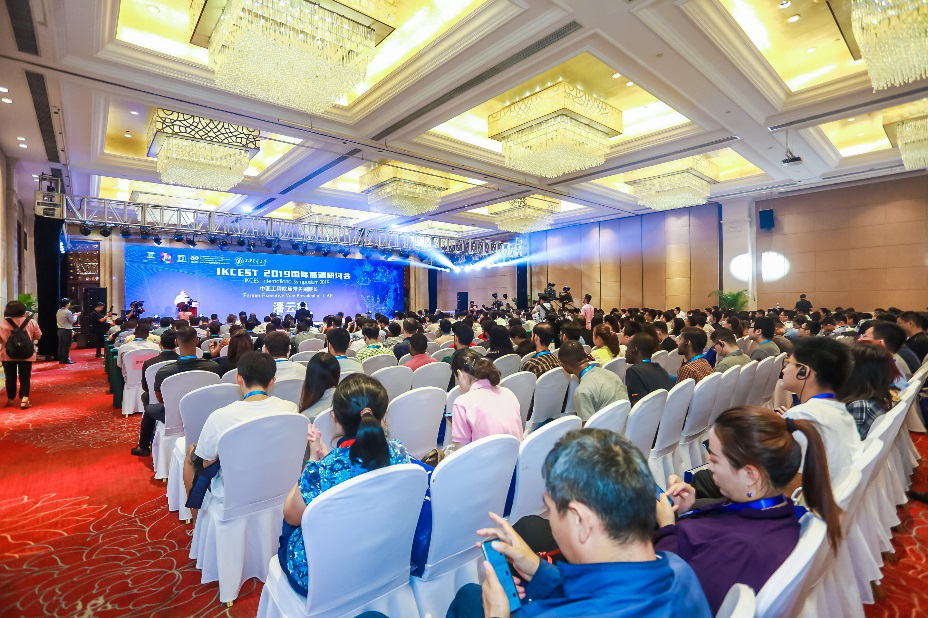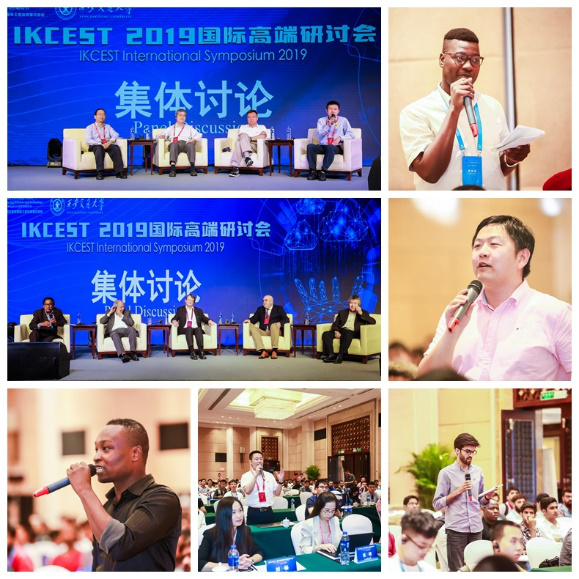 The symposium has provided a platform for exchanges between top experts, scholars, outstanding entrepreneurs and listeners from all over the world and made positive contributions to the in-depth cooperation between domestic and international engineering and technology communities in the fields of knowledge services, big data technology research and artificial intelligence.
Script: IKCEST Secretariat
Photos: FANG Lu