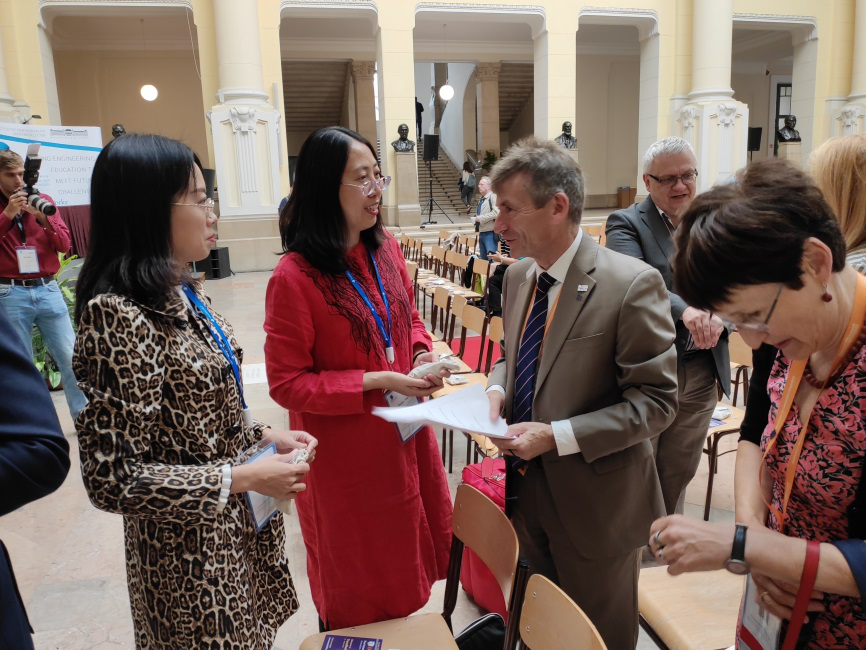 On September 16-20, 2019, the 47th annual meeting of the European Society for Engineering Education (SEFI) was convoked at Budapest University of Technology and Economics (BME), attracting nearly 400 delegates from 43 countries and regions across the globe, including Europe, Asia, Australia and North America. Professor LIN Jian from the Institute of Education, Tsinghua University, Dr. TIAN Huijun and Research Assistant LI Zhengwen from EEKS attended the meeting.
This annual meeting was themed "Complexity is the New Normality", and witnessed multiple forms of discussions and interaction including keynote speech, panel workshop, roundtable conference, flipped discussion and poster putting-up around several topics. During the meeting, TIAN Huijun and LI Zhengwen took part in the exchange and interaction at both the plenary and parallel sessions, and had face-to-face communication and exchange with experts and scholars including Mike Murphy, President of European Society for Engineering Education (SEFI) and professor of Dublin Institute of Technology (DIT).
They conducted in-depth discussions with regard to the future all-dimensional academic exchange and cooperation. During the meeting, through in-depth communication, the delegates showed special attention to the development of engineering education in China in recent years, and gained further understanding of IKCEST and EEKS.