On July 6th, CAE Member WU Zhiqiang, arrived in Yibin, Sichuan Province to do survey and give consultancy instructions to the post-disaster reconstruction planning work.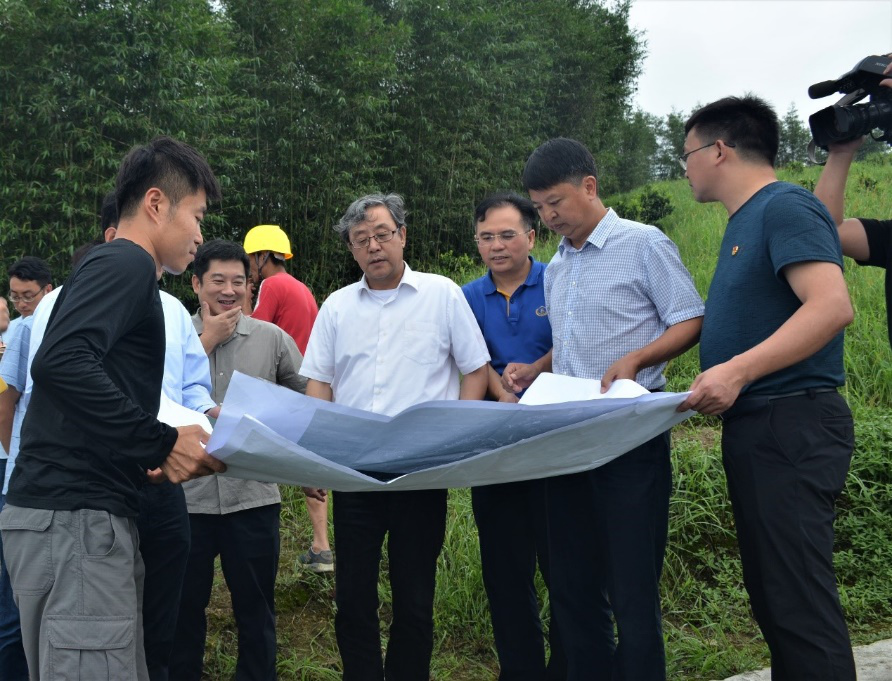 On June 17, a magnitude 6.0 earthquake stroke Yibin, Sichuan Province. The earthquake caused a total of 13 deaths and 226 injuries, and an emergency transfer of 15,897 people, according to the statistic data by June 21.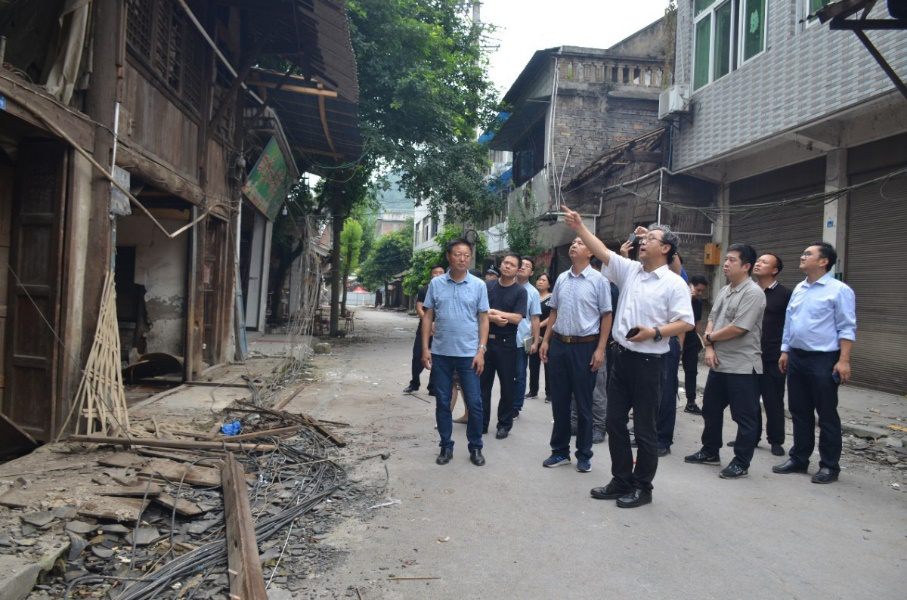 After surveying Baopingshan mountain, Prof. WU proposed that the landscape ecology around the ancient town should be fully protected, and the water volume of the two rivers in Shuanghe should be restored through natural measures. Precise diagnosis should be conducted to assess the impact of the geological disaster and scientifically select the locations of human settlements. After seeing the most severely hit ancient streets in Shuanghe, Prof. WU pointed out that current AI analysis method should be applied to identify traditional Chinese wisdom as such reflected in the "resilience in the flexible building structure", which should be further employed in the buildings in settlements in seismic areas and future urban planning. Prof. WU also inspected the local industries and proposed innovative production and operation mechanisms, derivative products, a longer industrial chain, and eventually the formation of an industrial cluster integrating agriculture, manufacture, business and tourism.
On the evening of July 6, Prof.WU and the leadership of the city listened to the work summary report of the Tongji Post-Disaster Reconstruction Planning Working Team. The county Party secretary DONG Maocheng, the county magistrate JIA Lihua, the executive deputy magistrate HUA Tao and other leaders spoke highly of the previous research of the Tongji Planning Working Team and listed further demands of the post-disaster reconstruction of Yibin. Prof. WU proposed five development concepts for the post-disaster reconstruction plan in the new era, especially for Shuanghe Town,innovation, coordination, green, openness and sharing. The development of Shuanghe Town should adhere to ecological green development, innovative spatial layout and thinking with openness and sharing, so as to absorb more resources and enable Shuanghe Town to turn into a place for young people to start a business and a new paradigm for post-disaster reconstruction and development. (TX)