On June 29, the Artificial Intelligence Open Source Software Sub-forum of the 23rd China International Software Expo held in Beijing, announced the project of Tongji University "Deep Learning-Based Urban Future Development Forecasting System"the winner of the Excellent AI Case Award. This award calls for outstanding cases of AI application all over China and selects 11 best cases from enterprises and institutions, among which, well-known ones such as Baidu, Jingdong, Ant Financial, Weizhong Bank, and Neusoft Group are included.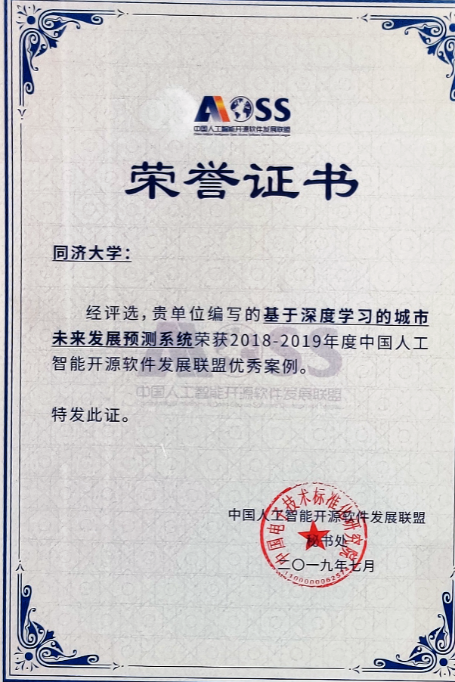 1 Certificate of the Award
"Deep Learning-Based Urban Future Development Forecasting System" is based on the urban development and evaluation ideology proposed by CAE Member, Prof. WU Zhiqiang, which includes the concept of "City-being" and the "City-Tree" analysis method. The research project integrates the statistic data of "Oxford Economics Global Cities 2030" and yearbooks of Yangtze River Delta cities as well as Anhui, and explores the relationship between the internal factors affecting the long-term and complex process of urban development and its morphology. A feasible mode is designed for urban development model identification and evaluation. Prof. CAO Buyang is in charge of the algorithm implementation of the system. This award is a recognition of the outstanding progress of Yangtze River Delta Intelligent Planning and Collaborative Innovation Center(CIUC) in the field of AI application and its leading position in China.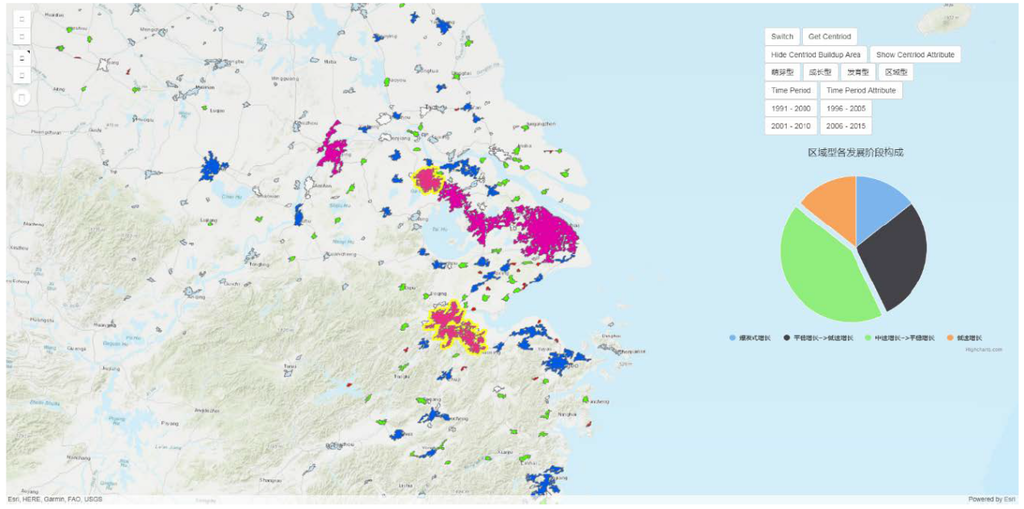 A screen shot of the system: development modes illustrated by different City-Trees and highlighting of the corresponding built-up areas